Soul Sessions with Hannah
Are you looking for some clarity in your life?
Would you like some help finding and living your soul purpose?
Do you have pas issues that have prevented you from moving forward?
Do you feel stuck, frustrated, lonely, sad or disenchanted?
Do you need to create some space for your self in you life?
Do you need help developing your own personal wellness plan?
Are you grieving a loss that you need help moving through?
Do you need some insight into why certain things keep reoccurring in your life?
Could you use more healing, love, clarity, insight, perspective, healing, hope and grace in your life?
You are in the right place. Soul sessions can be life changing and these are just a few of the possible results that can be achieved.
Hannah has a unique and diverse background that allows her to bring a beautiful healing perspective into each and every session.
Please allow 90 minutes for your Soul Session.
This time is set aside just for you.
Dress comfortably.
Drink plenty of water.
Try to schedule your appointment on a day you will have time to relax and integrate your session afterward.
Your session may involve energy-work, intuitive guidance, meditation, coaching, relaxation, creative exploration, aromatherapy and/or more! Because each session is tailored to meet you exactly where you are today, Hannah will design you session just for you and each session thereafter will be unique.
Single Session $124
4 Sessions $444
Reiki with Hannah
Hannah is a Usui Reiki Master & Teacher as well as a Usui Holy Fire II Reiki Master and Teacher. She has been working with clients since 2008 and loves sharing the healing gifts of Reiki with clients and students.

Integrative Healing with Hannah
Enjoy a healing session that is intuitively guided so that the perfect healing modality is selected for your needs.
AromaTouch & Energy Healing with Hannah
Join Hannah for one of her favorite services to offer. Combine the powerful healing properties of essential oils with an Integrative Healing session. You will receive physical relaxation and pain relief, emotional healing and deepen your spiritual energetic connection. This is the ultimate in relaxation.
Wellness Consult
Are you curious about essential oils but not sure where to begin? Or have you been using them for a while but need a little help setting up your healthy protocols using essential oils? Try a Wellness Consult with me.
I'm not a doctor. But I am a Wellness Advocate with doTERRA and have over a decade of experience using essential oils for myself and my family and my approach to health always considers more than just the physical journey. I believe health should be managed holistically; we cannot heal the part without considering the whole. If you're not sure where to start and are curious about how essential oils can help, I would love to talk with you. I am passionate about helping people discover the health benefits of essential oils.
How does a Wellness consultation work? Wellness consultations are complimentary* and appointments are available in-person, by phone, or email.
During your Wellness consultation session we will:
Discuss wellness goals and current health and lifestyle status

Assess your readiness for change

Create and work on short and long-term goals

Identify barriers and problem solving strategies

Develop a self-help protocol to help you reach your goals
Follow-up communication while you work toward your goals can be conducted by email, phone, or in person and scheduled as needed.** All information is strictly confidential. No cost, No commitment!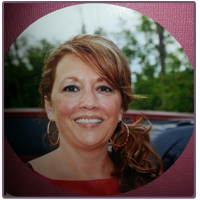 "When I first walked into Soothe Your Soul and met Hannah, I felt in my soul, an instant connection.  I scheduled a Reiki session and was immediately hooked on this modality of healing energy.  It's been years since my first session and I am now a Reiki teacher.  I believe in the healing enjoy and experience it everyday thanks to Hannah.  She is truly an inspiration in all that she does.  I have never met a more loving, caring, compassionate person.  Her energy attracts people to her.  Hannah's love for essential oils is contagious.  What started out as a simple class that I attended has led me to using oils every day and sharing with everyone I know.  They are fantastic and the results are amazing.  Hannah has such good advice about the use of the oils and knows so much that she rocks at educating so many people about the advantages of using them.  I strongly suggest that you give it a try, I know you'll get hooked. My mind, body and spirit have transformed and grown since meeting Hannah and experiencing the many wonderful things Soothe Your Soul has to offer." 

Denise Meerschaert- Energy Healer, Reiki Master, Essential Oil Educator