Essential Oils and Inspiration
By now you've heard all the essential oil buzz going one, but beneath the buzz and hype is a super simple, effective and powerful tool for health and wellness. As the owner of a wellness center for the last 6 years, I have been exposed to many brands of oils. However, I promise you that it wasn't until I was handed a bottle of On Guard Oil that I ever considered using them for wellness. I had used them for years professionally to help create a "spa-like" feeling in our center, but that first drop of On Guard changed the way I felt about oils going forward.  It was 2 simple drops in a glass of water and no turning back. I had a bit of a cold and one of my co-workers had just purchased some oils from a brand new, very small at the time oil company. She said the lady who signed her up recommended this one for immune support. So, I drank the water and thought nothing of it. Those who know me personally can attest to the fact that although I have a pretty "woo woo" career, I have a very healthy dose of skepticism as well. I expected nothing, but I appeased her and drank the water. Well, low and behold I felt better! We still joke that maybe that magic oil and water combo was like drinking the Essential Oil Cool Aid, because the next day I purchased a $500 kit, started reading everything I could on essential oils and I haven't turned back since.
WHAT ARE ESSENTIAL OILS?
We have all experienced the aromatic qualities of essential oils. Can you recall enjoying the scent of a rose? Essential oils are naturally occurring, volatile aromatic compounds that are found in the seeds, stems, bark, flowers, roots and other parts of the plants. In nature, essential oils can perform many functions in a living plant, such as providing protection against disease and predators.
HOW DO I USE ESSENTIAL OILS?
Essential oils may be used as a single oil at a time or in a complex blend to assist with a wide variety of physical, emotional, mental and spiritual applications. The 3 main methods of deliver are:
Aromatic – This can be as simple as putting a few drops in the palm of your hand, rubbing your hands together and inhaling, or through the use of a aromatic diffuser. Diffusing oils can purify the air of unwanted odor and kill some airborne pathogens. doTERRA carries a number of great diffusers and they can be purchased at a discount using your Wellness Advocate Number.
Topical– Essential oils are easily absorbed in the skin and can be applied topically. Follow the instructions for each oil as to whether or not to dilute with Fractionated Coconut Oil (also available with your discount and most likely came in your starter kit.
Internal– Certified Pure therapeutic Grade Oils can be sued as dietary supplements to support a variety of healthy conditions. Look for the nutrition label and the "I" on the bottle. If this is not present. Do not ingest!
FREQUENTLY ASKED QUESTIONS
Are all essential oils the same? Short answer is no. Longer answer is…when it comes to using essential oils quality is paramount. Some companies produce oils that are pure enough to be used internally however many companies dilute their oils or source them from non-organic plants that could potentially be using pesticides. Look for oils that are tested for purity and potency and formulated without any additives. See the next question for information on what tests to look for.
What type of testing methods determine the quality of an essential oil? It is very important to ensure that the essential oils you are trusting for you family are safe and effective. You want to make sure they are both pure (that the extracts contain ONLY the volatile aromatic compounds of the plant) and potent (the extracts have consistent chemical composition from batch to batch). Research the results of the following tests to ensure you are getting a pure and potent product:

Gas Chromatography – determines which compounds are present in a sample and most importantly, at what levels they are present.
Mass Spectrometry- tests for composition and provides additional insight into the purity of an oil by revealing if any non-aromatic compounds (for example heavy metals or other pollutants) are present. The combination of Gas Chromatography and Mass Spectrometry is sometimes referred to as a GC/MS test.
Fourier Transform Infrared Spectroscopy (FTIR) Scan – Tests for analysis of material composition. Light is shown to the sample and measured for the amount of light absorbed by the chemical constituents of the sample. Results are then compared to historical data for the same plant to ensure regulated composition.
Microbial Testing – tests for bio-hazards such as bacterial, mold and fungus.
Organoleptic Testing – this test uses humans and tests the attributes of the sample for taste, sight, touch and small. The wisdom and experience of the grower, chemists and engineers is vital to the quality standard.

What is a carrier oil? A carrier oil is used as a base to dilute essential oils before you apply them to your skin. My personal favorite is fractionated coconut oil. Diluting is recommended for use with children, pregnant women or with any strong or hot oil like oregano.
How do I use essential oils with my children? My first recommendation is use a lot of common sense. Some essential oils can be toxic if used incorrectly. If you are using your essential oils as natural alternative, you want to treat them that way and keep them out of reach of small children and teach them about proper use. When I use oils with my kids I practice the following:

Dilute – I dilute using a carrier oil, diffuse or add to bath water.
Application – Most of the time I apply the oils to the bottom of their feet. The big toe is a perfect area. It is great for absorption while also being a place that isn't likely to get irritated. If they have tummy issues I usually apply directly to that area.
NEVER- apply oils directly into eyes, ears or nose.
Keep an eye on them to make sure that they don't transfer the oils from the application site to their eyes or other sensitive areas. Anyone who has gotten Peppermint oil in their eye can understand exactly what I am talking about here. If it does happen, dilute with fractionated coconut oil, NOT water.
Make sure your child does not have a pre-existing condition that a certain essential oil would be contraindicated. For example, with epilepsy you would avoid Basil, Birch, Dill Fennel, Rosemary and Wintergreen and use others with caution. With high blood pressure you should avoid Rosemary and Thyme. Just do little research before selecting safe oils for your children.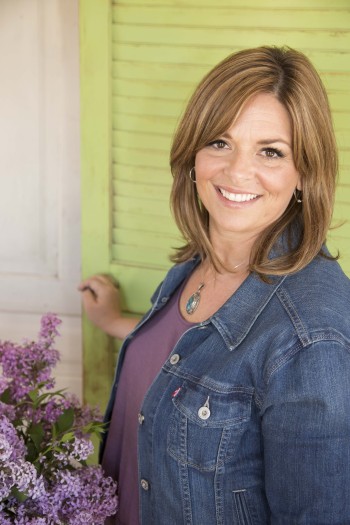 Sign Up Here for Special Offers, Inspiration,  Education and Announcements on:
Classes
Essential Oils
Soul Sessions
and More!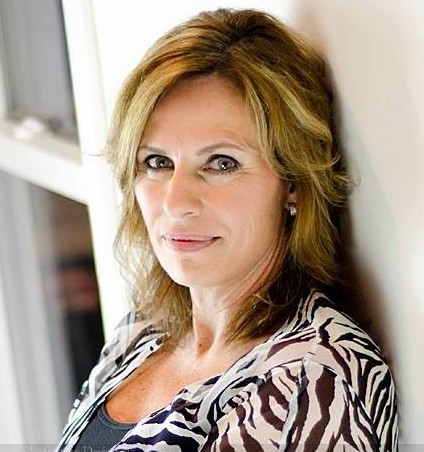 "Becoming a Wellness Advocate for doTerra has changed my passion from working with children to helping families with their heath and hygiene. doTerra has given me an opportunity to improve my own families health and share the good news with others. It is great to get paid while doing the things that bring joy to my own life. Thank you doTerra for being such a loyal company with great integrity." -Sue Tunny, Wellness Advocate since November 11, 2011.
Disclaimer:
**Please remember that I am not an expert, doctor, or medical professional. My posts are not to be interpreted as medical or nutritional advice and you should not rely on or follow techniques on this site without consulting a medical professional. Also, the opinions, views, and experiences expressed here are entirely my own and provided for informational purposes only. They are not a substitute for advice from your doctor or health care professional.