To expand people's views of healing and wellness and help them take charge of their health, wellness, wealth and happiness!
 
We all have a story, and I guess this is the place to share mine. I won't bore you with all the details, but I will try to give you a glimpse into the parts of my history that may qualify me to bring value to you.
To make a story 41 years long a little shorter, I am going to jump to the game changers and semi-important details.  My name is Hannah Cornell-Schroeder. I am a wife, a Mom to 5, an entrepreneur, Life Coach, Energy Healer, Essential Oil Educator and small business owner. I am an empath and also pretty darn intuitive. I try to stay positive, I love to develop strengths in others, I am a go with the flow girl but I always shoot for excellence. My mission is to help others (and myself) heal, feel whole and create a life that is in complete alignment with who they are.
I have a business degree in Management and Marketing and spent my early career years in the automotive industry working in sales and marketing. I also worked briefly as a paralegal. To sum up my work history, I like to call myself "multi-passionate". Sounds way better than saying I wasn't sure what I wanted to be when I grew up doesn't it?
In early 2004, my husband was killed in an accident. I was left to raise our young kids by myself and as you can imagine, I wasn't in the best place. Losing Trent spun my world on it's axis. Nothing about our life was the way it should be in my mind. I tried to focus on helping my kids through the grief, but the more I tried to help them the more lost I got. I finally slowed down enough to realize that my kids were never going to be okay until I was okay, and that had to happen first (just like the whole oxygen mask on your own face first on the plane thing). So, I explored grief therapy and groups…not what I needed at the time. I read books, I meditated, I started to pray, I begged, I cried, I bounced around in all those text book stages of grief and one day,  I somehow found my way to Reiki and Energy Healing and for the first time in a long time things began to feel liveable. I began to feel I had some control over my own healing and it was a blessed feeling. Everything began to shift…. It wasn't overnight and it wasn't magic, but it was progress and that was exactly what my heart and soul needed.
After a couple years I met a beautiful man, my now husband, Paul. He was healing from a painful divorce and I was working through my loss, but when I met him it felt like there was a genuine possibility for happiness and love in my life again. We consciously and lovingly combined two families into one crazy household. I shifted my career totally. I began to teach Reiki to others, started a healing practice, learned several other healing modalities, became a life coach and opened a healing center called Soothe Your Soul in Oxford, Michigan in 2009. In my heart I knew that I had been blessed with so much love and a second chance and I had to try to share that opportunity and possibility with others. I was so grateful that I truly felt compelled (or called) to share what had helped me heal. I believe that I had been given a beautiful opportunity and it was my responsibility to share it with others in need. That was the birth of Soothe Your Soul.
It was around this time that I was introduced to Essential Oils. Owning a healing center allowed me wonderful industry access to lots of essential oils. I had used a few here and there and carried a couple brands in our store, however I was never a huge user of them myself until I was introduced to Therapeutic Grade Oils. This was a game changer. I could tell they were more pure and potent than the others I had tried in the past. I was instantly drawn to trying more. The smell, the energy, the feeling I got when I used them, it was all so powerful. I had never experienced any of this with the other complimentary healing products. I began to use them at work and home with my kids, our dogs, horse, you name it…If I could slap some oil on it, I did! I have been sharing them with friends, family and clients ever since. If you are interested in learning more about the oils I trust for my family and friends sign up here: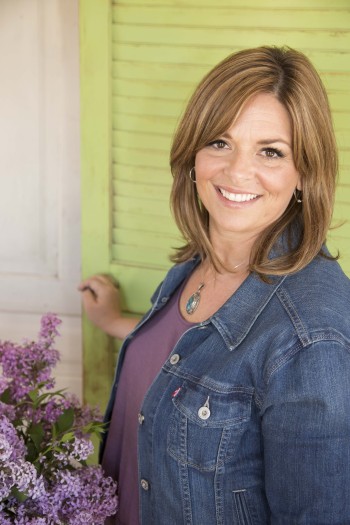 Sign Up Here for Special Offers, Inspiration,  Education and Announcements on:
Classes
Essential Oils
Soul Sessions
and More!
And once again, I felt an overwhelming obligation to share the blessing that had been bestowed upon myself and my family. I am on a mission to expand people's views of healing and wellness and help them take charge of their health, wellness, wealth and happiness!
I am passionate about Energy Work, sharing everything I know about oils, and teaching others how to have a healthy, happy, whole and prosperous life.
I truly look forward to knowing you.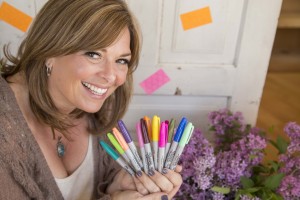 10 Quirky but True things that make me happy…
My hubby and kids are a given #1
Office supplies….Staples is one of my happy places.
Shoes & purses….they always fit!
Ice cream
Technology…I am a bit of a dork here too.
Yummy smells…oils, candles, incense
Sunshine and water. Love our Michigan lakes!
Margaritas with girlfriends
Snuggling with my husband at the end of a long day.
Cheesy family outings, at least that is what my kids call them… secretly they know they love them!
Learning new stuff! I am always googling something, reading a book or taking an online course.